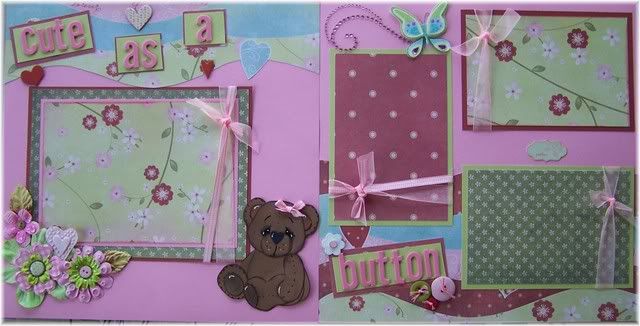 I wanted to share with you my new layout. Presently available for sale. I used the Imaginisce Loves Me line of paper (available for sale in my webstore) I also wanted to point out my cute little bear. I can take credit for putting it together, but I certainly can't take credit for the pattern. I bought the pattern at:
Precious Piecings by Lisa
She has a bunch and I do mean a bunch of patterns for sale. She has also just started selling clip art, so take a look. And her piecings are available in SVG format, so if you have a cricut and the proper software you can cut these on your machine! I mean how much easier can it get?!!!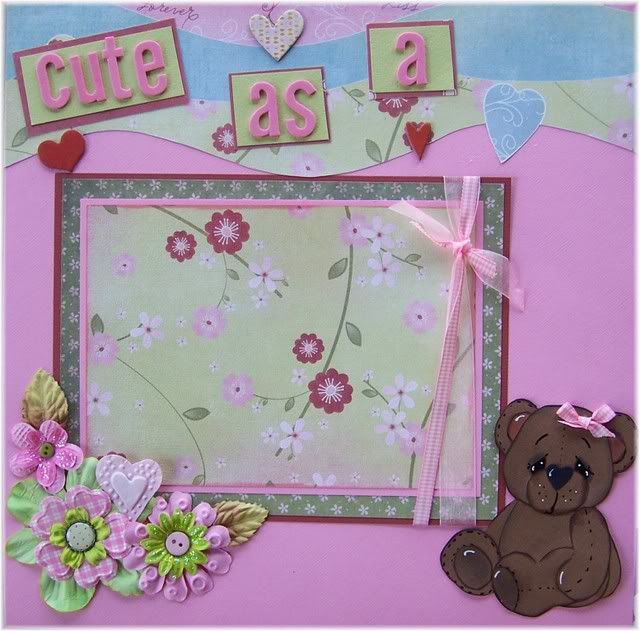 I would also like to mention the girls from BTDL and their paper piecing patterns. Please check with this link to see all of BTDL's listings on ebay right now, and the pattern CD's available for sale there:
Also check:
http://www.btdldesigns.com/
as many of the CDs are available there also, along with a lot of other great stuff such as premade paper-piecings and premade scrapbook pages.
These ladies are all true artists, I have always wished I could draw like they do. I think it is great that more and more people are putting these patterns out for sale! Thanks ladies!